This is the story of how a small group of farmers from Mongu doubled their profits – and the woman who made this happen!
In 2015, Esther Phiri, a Zamseed Extension Officer, was tasked with opening a depot in Mongu. Esther reached out to government authorities to identify women's groups and cooperatives in the region. She wanted to help these farmers improve their food security, nutrition, and earnings from the crop.
"I work with Mubano and Kozo women," says Esther, "When I first met them I found that they did not use certified seeds and instead used recycled commercial seeds. They never thought of planting maize or vegetables – choosing to plant only rice and cassava."
Esther realised that her job was not just to sell seeds to farmers, but to help them transform their farming practices, and become independent. Farming was just thought of as a culture and she helped them look at it as a business.
She guided them in choosing the right varieties of certified Zamseed Maize and vegetables. She helped them prepare budgets and engaged with them throughout the crop cycle – checking their progress and guiding them when necessary.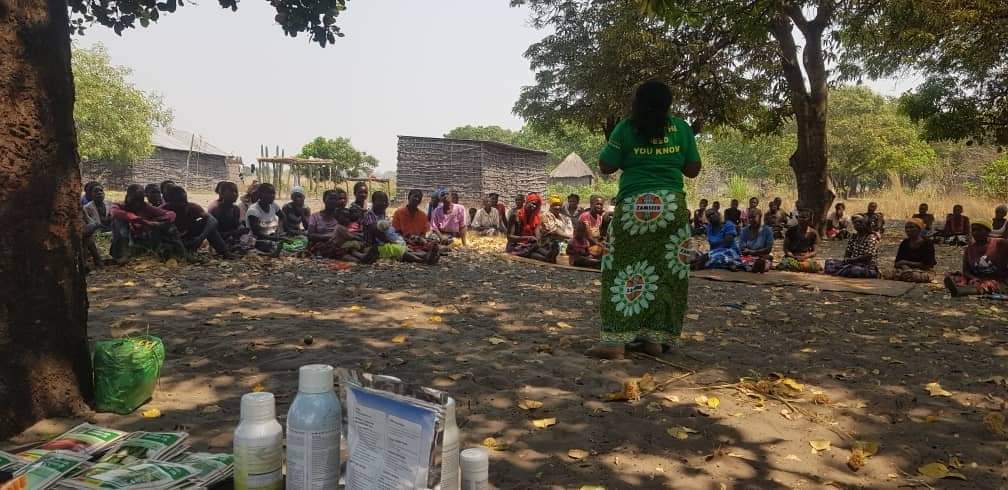 In one project, she helped a group of 7 women farmers with table-size fields double their investment. This group invested 3,070 ZMW and made 6,555 ZMW in profit! The women together harvested 9,000 heads of cabbage.
Encouraged by the results, the women have started their own mini-programs. They are growing vegetables like rape. One of them has started chicken layering.
Esther's efforts to genuinely help farmers in Mongu resulted in sales to the tune of 13 MT of maize in an area where landholdings are small. For all her efforts, Esther was awarded for both Outstanding Sales and Outstanding Extension Officer of the Year.
"I am humbled by the recognition," says Esther , "I am motivated to do even better to help even more farmers by supplying them high quality seed and guiding them to increase their earnings."
Do you want to meet a Zamseed Extension Officer? Comment below with your Name, Town or Province, and Contact Number. Zamseed representatives will get in touch with you to provide all the necessary details.
#GoodSeedPureSeedZamSeed